Welcome to Cumberland Woods
Here's What's Happening Around Cumberland Woods
Auburn Road & South Blvd
Road construction is planned on Auburn Road between Livernois & Crooks.  The intersection of South & Livernois is also being worked on.
Interested in Lawn & Garden Services?
Our contractor for landscape and snow removal offers discounted rates to Cumberland Woods residents who are interested in outdoor services.
Annual Garage Sale
The 2017 Garage Sale will be held on June 22 - 24th. It will be held in conjunction with Cumberland Hills.
Capital Improvements
Please stay tuned for more information on upcoming capital improvement projects.
Annual Meeting
The annual meeting was held on May 23rd. Meeting minutes will be forthcoming.
Bus Stop Safety
Please exercise caution around bus stops. If lights are blinking on a bus, you must stop and wait until the driver turns off the lights. Also, if you are waiting in your cars to pick..
Yard Signs
Since there were some recent questions about signage, we are providing a reminder of the policy for yard signs. Per city law, one real estate sign may be placed in front of a home that is for sale.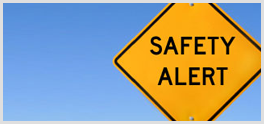 Safety Alert
Please make sure car doors are locked and entry doors (including garage doors) are shut.
Neighborhood Watch
If you see any suspicious activity, please contact the Oakland County Sheriff Department!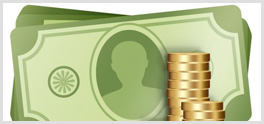 Annual dues
Annual dues of $175 are be due by June 1st.
As a homeowner in Cumberland Woods Subdivision, you automatically become a member of the Homeowner's Association. The Board of Directors of the Homeowner's Association is an elected body, by vote of the homeowners, that works together to ensure that the Cumberland Woods deed restrictions and by-laws are being met.
As Cumberland Woods Subdivision homeowners, we have joint ownership of the Subdivision property. The Homeowner's Association is responsible for improving and preserving the grounds...