Welcome to Cumberland Woods
Here's What's Happening Around Cumberland Woods

Concerns? Contact the Board
Please contact the Board with any concerns or questions.  If you have items that you'd like to be on the agenda, please contact the Board.
Pet Reminders
Per city ordinance, dogs must be licensed and are not allowed to roam free or they may be impounded.  Also, each resident is responsible for cleaning up their pets waste.
2019 Construction
No construction is planned in the sub.
Nearby major road projects include Livernois Road reconstruction north of Avon and Auburn Road reconstruction west of Dequindre.

Block Party
Block Party 2019 details TBD!  If you are interested in helping plan this event, please contact the Board.
Capital Improvements
Please stay tuned for more information on upcoming capital improvement projects.
Reminders
Christmas lights and decorations need to be removed by March 15th. Please take them down.  Once the growing season begins, please note regulations regarding lawn cutting, edging, trimming, and general appearance.
Bus Stop Safety
Please exercise caution around bus stops. If lights are blinking on a bus, you must stop and wait until the driver turns off the lights. Also, if you are waiting in your cars to pick..
Yard Signs
Since there were some recent questions about signage, we are providing a reminder of the policy for yard signs. Per city law, one real estate sign may be placed in front of a home that is for sale.
Neighborhood Watch
If you see any suspicious activity, please contact the Oakland County Sheriff Department!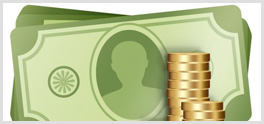 Annual dues
Annual dues of $175 are be due by June 1st.
As a homeowner in Cumberland Woods Subdivision, you automatically become a member of the Homeowner's Association. The Board of Directors of the Homeowner's Association is an elected body, by vote of the homeowners, that works together to ensure that the Cumberland Woods deed restrictions and by-laws are being met.
As Cumberland Woods Subdivision homeowners, we have joint ownership of the Subdivision property. The Homeowner's Association is responsible for improving and preserving the grounds...