Welcome to Cumberland Woods
Here's What's Happening Around Cumberland Woods
One Way Construction
Please be aware that the construction on Lake Ridge has traffic as ONE WAY only.  Please take note of the signs which direct traffic flow.
Interested in Lawn & Garden Services?
Our new contractor for landscape and snow removal offers discounted rates to Cumberland Woods residents who are interested in outdoor services for the 2016 season.
Contractor Change
Please note that as of October 1, 2015, Garden Solutions has taken over services for landscaping, snow removal, and holiday entrance lighting. Please contact them directly at 248-881-8237
Capital Improvements
The lighting project at the main entrance is complete.  The Twin Oaks island irrigation & landscape upgrade project will finish in 2016.
Annual Meeting
The annual meeting was held on May 3rd. Many items were discussed and new Board members were elected.
Bus Stop Safety
Please exercise caution around bus stops. If lights are blinking on a bus, you must stop and wait until the driver turns off the lights. Also, if you are waiting in your cars to pick..
Yard Signs
Since there were some recent questions about signage, we are providing a reminder of the policy for yard signs. Per city law, one real estate sign may be placed in front of a home that is for sale.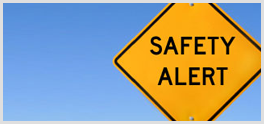 Safety Alert
Please make sure car doors are locked and entry doors (including garage doors) are shut.
Mailbox Repairs
The Board is in process of piloting a program to repair mailboxes which are deteriorating.  They are over twelve years old and weather is taking its toll.
Neighborhood Watch
If you see any suspicious activity, please contact the Oakland County Sheriff Department!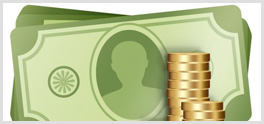 Annual dues
Annual dues of $175 are be due by June 1st.
As a homeowner in Cumberland Woods Subdivision, you automatically become a member of the Homeowner's Association. The Board of Directors of the Homeowner's Association is an elected body, by vote of the homeowners, that works together to ensure that the Cumberland Woods deed restrictions and by-laws are being met.
As Cumberland Woods Subdivision homeowners, we have joint ownership of the Subdivision property. The Homeowner's Association is responsible for improving and preserving the grounds...